Agilis Engineering, Inc. Greenville, South Carolina
Agilis is headquartered in West Palm Beach, Florida. Throughout their history, the Agilis team has worked on many of the industry's most advanced gas turbine engines.Agilis has grown into one of the most respected gas turbine resources for the world's leading engine manufacturers.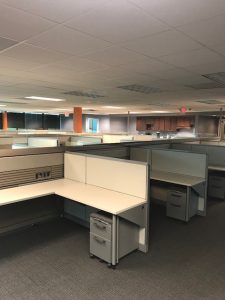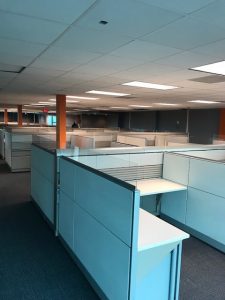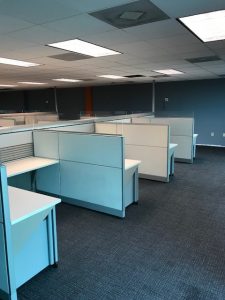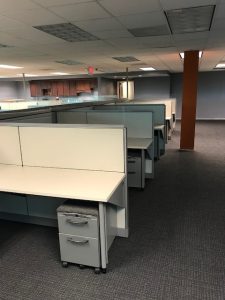 Agilis reached out to us after signing a lease for a new office space in Greenville, South Carolina. This fast growing company needed to move their existing employees into a new space in 8 weeks. The new space needed to accommodate 48 employees with room for growth. We provided customized Knoll Currents/Morrison workstations offering both functionality and versatility. Classic finishes offering low paneling with new frameless glass stackers created a modern open atmosphere for employees while providing privacy in the workspace. The client wanted low panels with frameless glass stackers to allow natural light throughout the space. A combination of pre-owned, refurbished, and new product kept the cost within their budget. The project was completed in budget and on schedule.
Modern Look
Combination of pre-owned, refurbished, new, Knoll Currents / Morrison workstations
Professional design, project management, and installation services
Quick turnaround
Cost-effective, high-quality solution